Filing and Storage Systems made Simple!

This is the place to get educated about all types of Filing and Storage systems.
For the last two decades I have consulted on, designed, sold and installed Filing and Storage systems for all types of organizations in and around Illinois including Chicago and the Suburbs, Rockford, Peoria, Springfield and Bloomington. At the same time I have also serviced clients in most of the lower 48 states. Over the years I have accumulated a few tips, tricks and secrets which will save you space and money.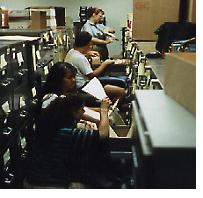 Are you running out of filing or storage space? This is the number one reason people visit this site. Choosing the right storage equipment is important. Do you need file shelving, compact shelving, mobile shelving, rotary cabinets, vertical carousels or something else? Learn about the options before you make this important decision!


Do you need to fit more employees in the office? Learn about filing and storage systems that take up 1/3rd the floor space of normal file cabinets and use the extra space for more workstations!


Do you need help setting up an indexing system for you files? Should you implement an Alphabetic filing system, a Numeric filing system, a Terminal Digit filing system or something else?
Do you need to move your files and equipment to a new office? Are you going to entrust your valuable files and expensive equipment to a moving company? Is there a better option?
Do you suffer from lost or misplaced files? Records management professionals estimate the cost of a misfiled folder at between $100 and $150. Learn about some important tips, tricks and secrets to significantly reduce misfiles in your system!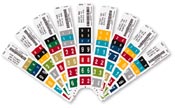 Are you still putting 3,4,5 or more labels on your file folders? There is a system that will make all of those labels go away and reduce folder preparation time down to a few seconds.
Is your storage problem with Books, DVD's, CD's, Roll Film, Archive Boxes, Office Supplies, Artifacts, Police Evidence, Sports Equipment, Pharmaceuticals, Drawings, Surgical Supplies, Forms, Literature or a million other types of stuff in your company? If you don't find the application on this site contact me, chances are its been done. If not, I love new challenges!
According to a survey done by the International Facility Management Association (IFMA), lack of filing and storage space ranks in the top five complaints of all office workers? In that same survey, Facility Professionals identified lack of space as Upper Management's number two concern! Your not alone!!
Most modern offices utilize century old technology when it comes to Filing and Storage. The steel file cabinet, the lateral file cabinet, the vertical file cabinet, the cheap file cabinet, the discount file cabinet "are you seeing a pattern" all these file cabinets have a higher cost per Linear Filing Inch than the special file shelving, mobile shelving, compact shelving and other products available in the marketplace.
There is more to setting up a Filing System or designing Storage System than meets the eye. To do it right, you need the help of an Experienced Veteran to walk you through the process. If you don't find an answer to your questions feel free to contact me directly at 630-289-0781 with your specific Filing and or Storage questions!
If you live in the Illinois area, be it Chicago and the suburbs, Rockford, Peoria, Springfield, Champaign or Bloomington, I would be happy to set up a meeting if you have a specific filing and storage project you would like to discuss.
Setting Up A Filing System the Right Way  Learn about the 3 Main costs of any Office Filing System and how to save $1,000's each year by setting up a filing system to minimize each!
Drawer Filing vs. Shelf Filing  Understanding the difference between drawer filing vs. shelf filing will save you time and money when choosing between file shelving and a file cabinet!
Office File Storage Equipment...learn about all the options in one place!  A 20 year filing and storage veteran shares all the choices for office file storage! Many come with a price tag significantly less than buying more file cabinets.
Aurora Quik-Lok Shelving  Get parts and learn how it all started.
Contact Us  Ask a Filing and Storage Expert!

---